Try not to change your screen, and don't go after the soy sauce. What you see before you is a genuine, authentic marine creature at present in plain view in a Japanese aquarium — an animal that simply ends up looking precisely like a piece of salmon sushi.
This nibble of an ocean animal is one of the most famous occupants of Aquamarine Fukushima, an enormous aquarium on the east bank of Japan. In a Twitter post, aquarium staff distinguished the animal as an isopod — a request for long, level, defensive layer plated scavangers that are ample ashore and in the ocean. The nigiri-molded whiz probably has a place with the sort Rocinela, which incorporates in excess of 40 species, aquarium guardian Mai Hibino told Vice.
While numerous isopods eat dead or rotting creatures, Rocinela isopods will in general be parasites that cut out comfortable homes on the backs or among the inward organs of other ocean animals. Most individuals from the family seem dull and brown, however it's conceivable that Fukushima's celebrated sushi isopod might have taken something beyond a dinner from one of its previous hosts, Hibino said.
"Since they're parasitic, we think perhaps the shade of the fish it was benefiting from moved [to the isopod]," Hibino told Vice.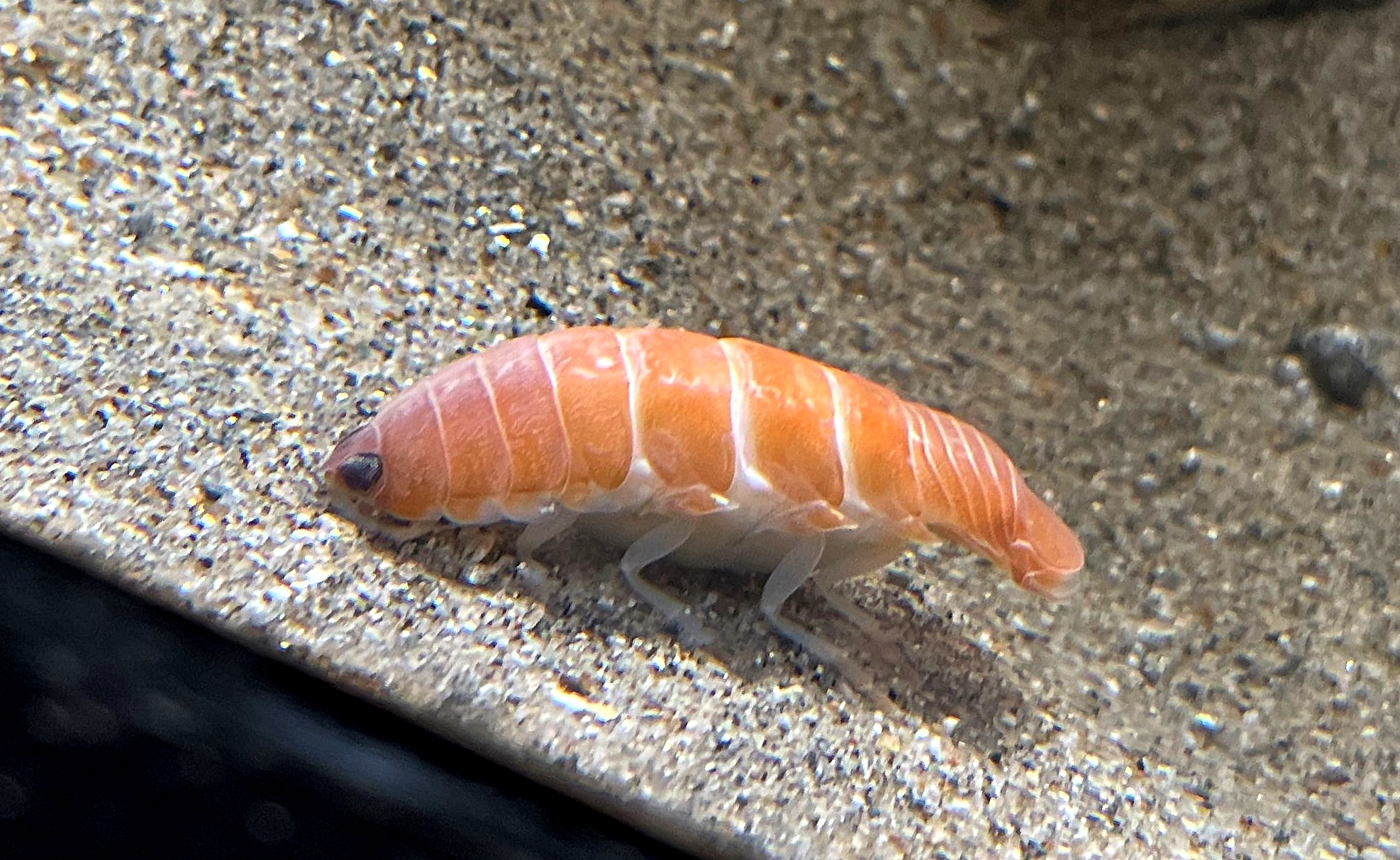 Fishers got the impossible to miss isopod in a net close to the seaside town of Rausu on Hokkaido, Japan's northernmost island. The animal was caught at a profundity of 2,600 to 4,000 feet (800 to 1,200 meters) and appeared to have a full tummy upon disclosure, Hibino said. Unfortunately, there's no chance of knowing precisely what the isopod benefited from to accomplish its crude fish tone. Estimating only 1 inch (3 centimeters) long, the isopod might have effectively stowed away on quite a few bigger ocean animals, the aquarium said.
This abnormality is decent for isopods; in excess of 10,000 species have been depicted to date, with diets, territories and sizes going fiercely. For example, researchers writing in the diary ZooKeys in 2020 portrayed the biggest isopod at any point distinguished: a little dog size chonker whose vile, domed shell acquired it the moniker "Darth Vader of the oceans." That's one shellfish we wouldn't have any desire to welcome to supper.