1. OMG BUBBLES.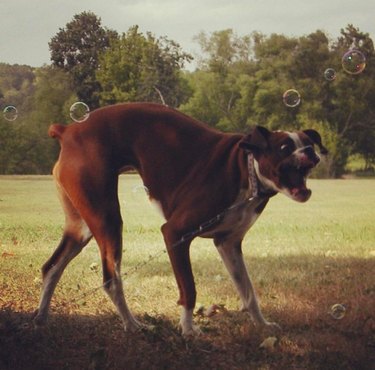 2. Which one to chomp first?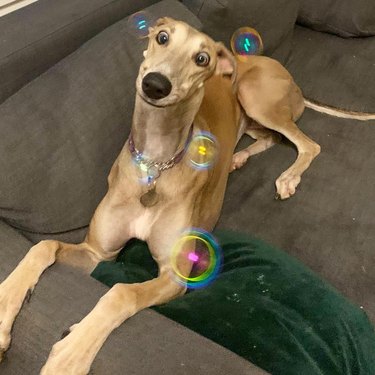 3. Big chomp!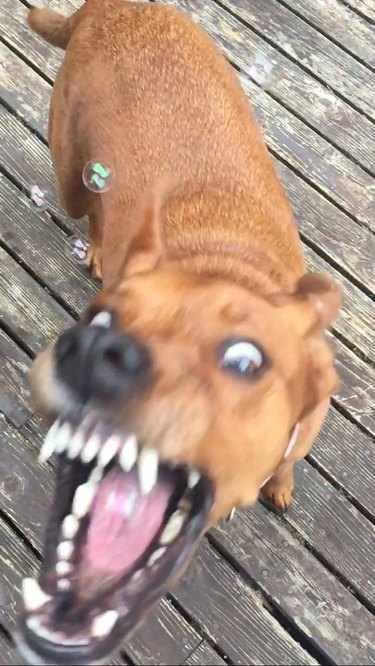 4. "This is my foster dog Petunia's 1st time seeing bubbles."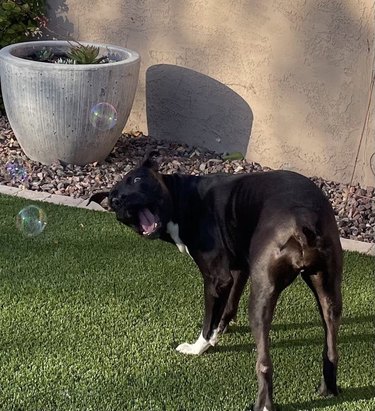 5. Dazzled by beauty.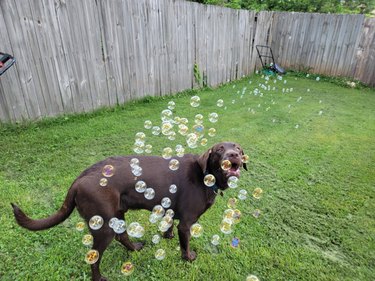 6. What is like to have an actual cartoon character for a dog?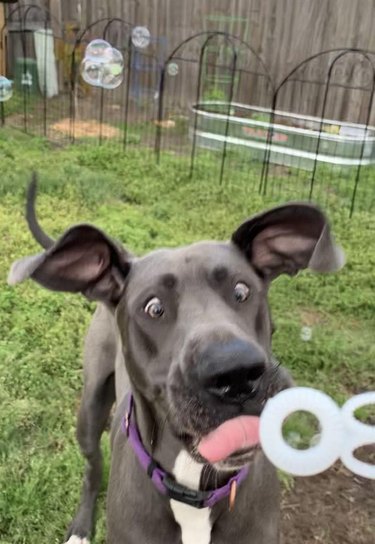 7. The bubbles never knew what hit 'em.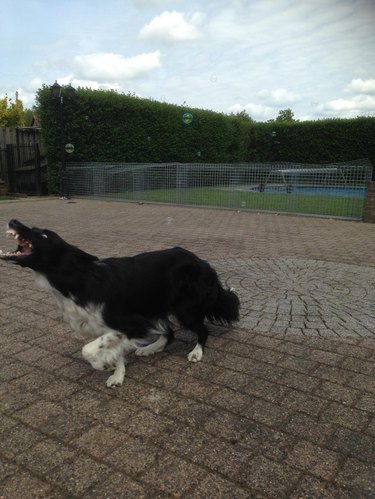 8. This is Finn. Finn likes bubbles.
\
9. Turns out herding bubbles is kind of tough.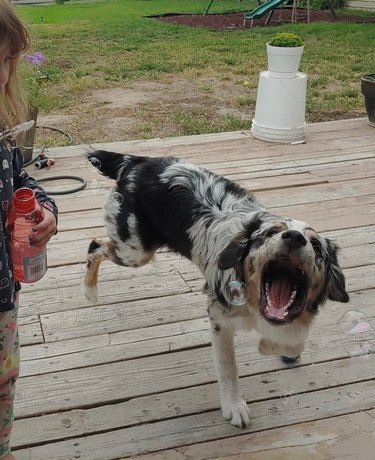 10. Majestic.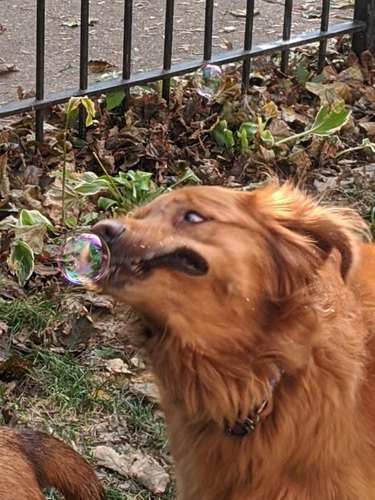 11. We have liftoff.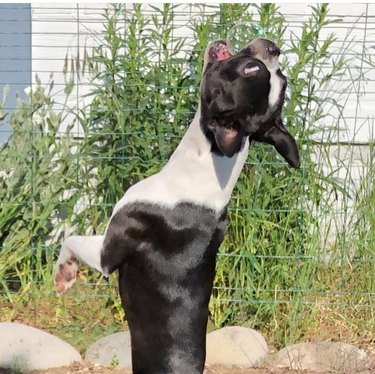 12. Feeling outnumbered.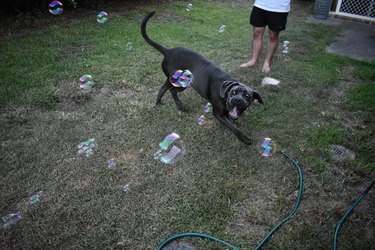 13. Gotta catch 'em all!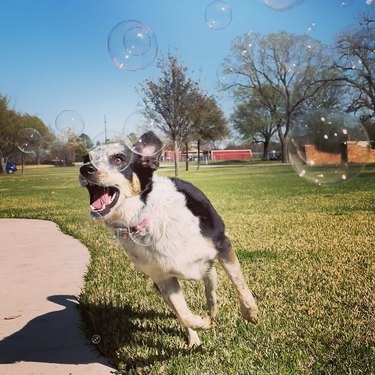 14. "Very intrigued by the bubble machine."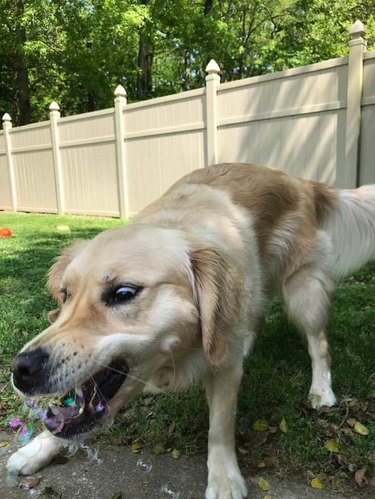 15. The bubble love is not universal.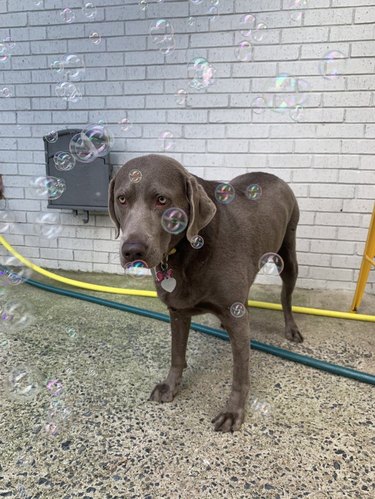 16. Om nom nom nom.<source srcset="https://img.cutenesscdn.com/375/media-storage/contentlab-data/9/23/e319c64916f6453db379c648cfa21b74.jpg" media="(min-width: 300px)" /